Hi my name is Lilly Mai Sharley. I'm 10 years old and I've been riding since I was very small. I started jumping a few years ago with my cheeky pony Storm who is now competing up in Scotland with a friend. I've now got a lovely pony called Summer who I'm about to register BS. My dream for next year is to get to scope with Summer and do as well as I can. I love riding and want to compete at all the big shows including Hoys and Olympia when I'm older.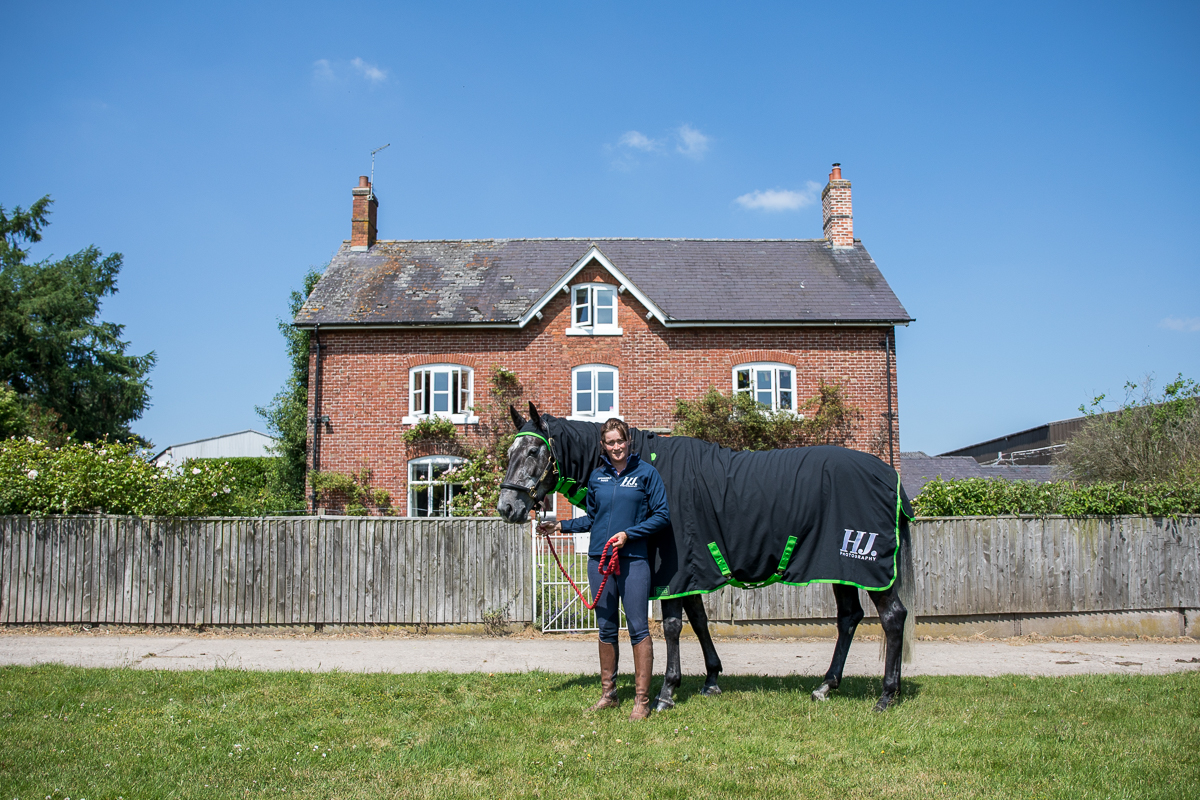 I'm Nikee, I'm 34 and work full time at Twemlows Stud Farm. My main horse is a 4 year old called Twemlows Imperial Star which is a homebred mare. This year we competed at dressage, show jumping, BYEH and eventing qualifying for the BRC Riding Club Championships and the National Horsewear Hunter Trials final. Next year we will are hoping to continue to qualify at BRC qualifiers as well as continuing to event, affiliating to British Eventing. She is a very exciting young horse! I will also have my hands full with the backing of 3 year olds Twemlows Galaxy and Twemlows Little Icsi with the plans of BYEH classes as 4 year olds. Last but not least we have Rikee Rouge who is my cob foal, son of my recently sold mare Scarlet and Twemlows Gilbert. Rikee was a BOGOF and is quite the little celebrity around the yard with Gilbert his "brother" who Scarlet adopted and looked after until he was 6months. I will try to get them out to a few little in-hand shows as time allows to get them well socialised.
Hi my name is Hannah Sharley and I've been riding for as long as I can remember. I've always enjoyed doing a bit of everything with my ponies . I've had Lucy Lou for 2 years now and have done some showjumping on her, odes, fun rides and recently did a trailblazer working hunter qualifier where we came 1st and have qualified for Stonleigh championships next year. Lucy is a one in a million cool cob that jumps for fun, loves to be out competing and I adore with all my heart. Lucy and I are super excited to be flying the H-J photography flag along with my daughter Lilly Mai and the rest of the fantastic team.
Recently turned 5 years old, Isabelle Goffin has just moved from her trusty lead rein pony onto her new super first pony Zebedee. Having just negotiated their first days hunting together and mastering canter, the pair hope to improve over the winter and get out competing next year. Isabelle regularly trains in swimming and gymnastics all of which help develop her riding. Along side riding Isabelle will be helping to endorse a new riding brand 'PW riding Apparel' an Australian based company who produce quality riding clothes for all ages and disciplines. We are grateful for H-J photography helping us with this endeavour and we look forward to flying the H-J photography flag!